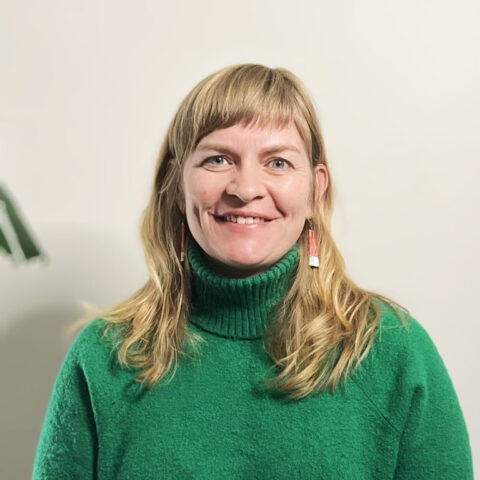 Samantha Anders, PhD, LP
Psychotherapist
Skillset
Cognitive behavior therapy for insomnia, career counseling and assessment, cognitive behavior therapy, mind-body therapy
Populations Served
Anxiety, social anxiety, trauma, grief/loss, life transitions, relationship concerns, insomnia and sleep, career counseling and assessment, ADHD
Insurance Participation
BlueCross BlueShield, Preferred One
Samantha Anders is a Licensed Psychologist in the state of Minnesota as well as in PsyPact. In her clinical practice, she offers cognitive behavioral therapy for insomnia, prolonged exposure and cognitive processing therapies for PTSD, cognitive behavioral, mind-body and exposure based therapies for a variety of anxiety concerns, career counseling and assessment, and integrative psychotherapy for general concerns (relationship issues, work concerns and performance, parenting and others.
Samantha has advanced training in behavioral sleep medicine and worked for 5 years at Hennepin Healthcare's Minnesota Regional Sleep Disorders Center. Samantha also has advanced training in dialectical behavior therapy and mind-body therapy and frequently uses these strategies to help people improve their health in a holistic manner. She believes a productive and healing therapeutic experience begins with forming a trusting, collaborative relationship and strives to understand her clients' concerns, needs and strengths as thoroughly as possible.
Samantha has completed IIT's initial ketamine assisted therapy training and will be completing the MAPS training for MDMA assisted psychotherapy in the coming months. She is excited to begin her career in psychedelic assisted psychotherapy, and enthusiastic about the possibilities for healing that this emerging area of therapy affords.
Samantha completed her BA at Carleton College and her PhD in Counseling Psychology at the University of Minnesota. She completed post-doctoral training at the Brain Sciences Center at the Minneapolis Veteran's Affairs Medical Center. She worked at Hennepin Healthcare in primary care mental health integration and the Minnesota Regional Sleep Disorders Center. She currently has a private practice in Minneapolis. She is an adjunct faculty member in the University of Minnesota's Psychology Department and oversees the Career Counseling and Assessment Clinic and serves as the practice coordinator for Counseling Psychology graduate program. She also works as a consultant, trainer and educator, primarily in the areas of behavioral sleep medicine, and loves to conduct trainings, give talks and work with community, business and other groups.