Currently, we are providing out-of-network services to our patients. As we work to become in-network providers for the major insurers in Minnesota, we will assist you with obtaining out-of-network reimbursements. Most insurance companies will provide you with out-of-network benefits for medical evaluations and mental health assessments and therapy. Your insurance may reimburse you for part of the costs after you submit a superbill of the services rendered. Currently, the ketamine medicine session is not covered by insurance in Minnesota.
For those who cannot pay out of pocket immediately, we've partnered with Care Credit to offer you flexible financing options that suit your budget and needs.
NO INTEREST IF PAID IN FULL WITHIN 6 MONTHS
The CareCredit health, wellness, and personal care credit card gives you a convenient, flexible way to pay for care for your entire treatment plan! With everyday promotional financing for purchases of $200 or more, you can pay over time with convenient monthly payments. *
See if you prequalify with no impact to your credit score https://www.carecredit.com/go/487JGJ/.
*Subject to credit approval. Minimum monthly payments required. See carecredit.com for details.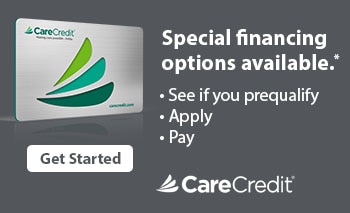 Current Ketamine Assisted Psychotherapy Fees
A typical fully-integrated course of treatment looks similar to this:
Mental Health/Diagnostic Assessment (1 hour with therapist): $175*
Medical Intake (1 hour with physician): $250*
​Preparation Psychotherapy Session (55 minutes): $150*
Ketamine Assisted Psychotherapy (KAP), Oral Session (2 hours): $850
Ketamine Assisted Psychotherapy, (KAP) IM Session (2 hours): $850
Integration Psychotherapy Session (55 minutes): $150*
Group Ketamine Assisted Psychotherapy (KAP) $500 each (minimum of 2 participants)
Packages:
5 Session Psychotherapy Bundles are available that can be used for either preparation or integration: $700 for 5 – 55 min sessions ($140 per 55 min session)
Ketamine Assisted Psychotherapy bundles are available for 2 and 3 sessions:
2 KAP Bundle: $1650 ($825 per KAP)
3 KAP Bundle: $2400 ($800 per KAP)
Insurance Reimbursement
Some of the costs of KAP may be covered by your insurance.
To determine if your insurance plan covers some of your KAP treatment, please contact your member services number and ask for details about your plan, and whether or not it covers the following "CPT" codes with us as an out-of-network provider:
99204-5 (medical intake)
99213-5 (medical evaluation/management)
90791 (diagnostic/psychological assessment)
90837 (psychotherapy)
Integrative Medicine Pricing
Initial evaluation-90 minutes: $400
Initial evaluation-90 minutes plus 3 coaching sessions: $500
Follow up visit: $135 per 30 minutes
Wellness Coaching Pricing
Free 20-min consult to discuss coaching, goals, and make sure the client is a good fit (versus maybe needing therapy).
3-session package: $210 ($70 per session)
6-session package: $390 ($65 per session)
9-session package: $540 ($60 per session)
5-session "Whole Body Mental Health" package: $350 ($70 per session). Comes with a workbook and sessions are structured around specific aspects of health.