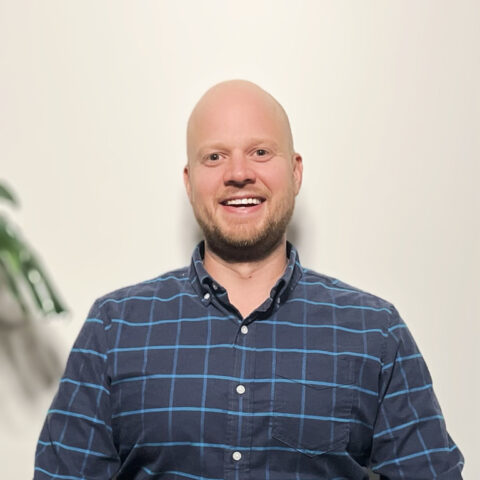 Matt Johnson, LICSW
Skillset
EMDR (Eye Movement Desensitization and Reprocessing), AFTT-A (Attachment-Focused Trauma Therapy for Adults), CBT, Mindfulness,
EFT (Emotional Freedom Technique) Tapping, Narrative
Populations Served
Trauma, Complex and Attachment/Developmental Trauma, Depression/Anxiety, Family Systems, Parenting Skills, Codependency, SPMI, Chronic Pain Ages 11 to elderly
Insurance Participation
Medical Assistance and Medicare, Blue Cross Blue Shield, HealthPartners, Medica, Optum, United Healthcare, UCare, Aetna, Cigna, Preferred One, and Tricare
Welcome! Matt's approach to therapy begins with you – your goals, hopes, and dreams for the future. He wholeheartedly believes that everyone has everything they need inside of them. He believes people get stuck when they get disconnected from their internal wisdom. He believes people get stuck in strategies to try and solve their struggles, but those strategies don't get them what they need or they pay a high price for them. Here you are, taking a bold step towards getting what you need, getting unstuck.
Collaboration is extremely important to Matt – a partnership working towards your goals, those things you want to be different. He sees himself as a guide, walking with you. He brings a variety of tools as a guide. Tools to help shift the mind and patterns of thinking. Tools to help the body shift and release unpleasant experiences, allowing things to pass. Tools to help the whole person in releasing past traumas and adverse life experiences that keep them stuck in unhelpful adaptations. Matt's focus is to adapt and customize all possible tools for each unique client, building upon all their innate strengths.
While he's focused on working hard with clients, Matt believes there's always room for humor and lightness. He brings his whole self to the work and invites clients to bring their whole selves as well, not just the "injured parts". He loves a good joke or an interesting story. He's endlessly curious about a great many subjects. He loves movies and eating well. He loves traveling near and far – learning about the world, history, and people.
For those looking for a more straightforward description, in his practice use uses: Client Centered Humanism, EMDR, CBT, Ego States Therapy (AFTT-A), Emotional Freedom Technique, Mindfulness, and Somatic Experiencing.
"I did then what I knew how to do. Now that I know better, I do better."

Maya Angelou