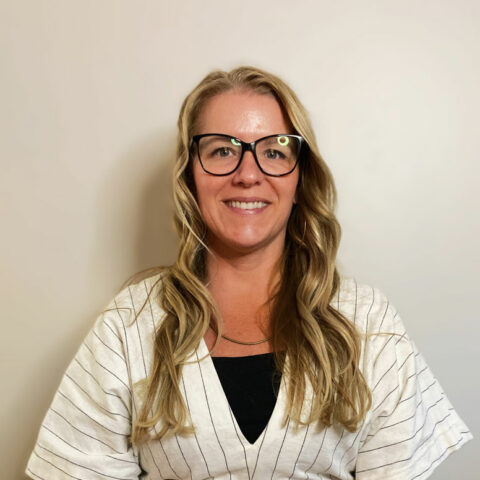 Jessica Luehring, MSW, LICSW
Skillset
Trauma Treatment Certified, Cognitive Behavioral Therapy, Crisis Intervention, Motivational Interviewing, Internal Family Systems, Solution Focused, Soon: Brainspotting
Populations Served
Single Adults and Couples, Life Transitions, Anxiety, Depression, Severe and Persistent Mental Illness, Co-occurring disorders, poly/kink/ENM friendly, LGBTQIA++, PTSD, Grief and Loss, Relational Conflict, Self-Esteem, Trauma, Family Dynamics
Insurance Participation
Optum, Aetna, Medica, Cigna, MHCP (Medical Assistance), Medicare, Evernorth, and United Healthcare
I believe that improving your relationship with yourself improves everything. Self-work can be some of the most difficult work to engage in, but together we can make it some of the most rewarding work that you've done. Interpersonal relationships, mental health concerns, work life, all of these and more can make us feel confused about who we are, where we fit in and how to move forward. My focus is in helping individuals and couples navigate difficult feelings, identify and change dysfunctional thoughts and patterns, and overcome challenging situations in order to enjoy a life that they deserve.
I believe each client has a unique experience and those individual experiences will need a unique and tailored approach. With each person I see however, I am consistently trauma-informed, collaborative, and strengths based. I strive to maintain a space that is judgment-free, and where clients feel fully accepted, seen and supported. I'm LGBTQIA+-friendly, sex positive and culturally-sensitive. I would love to give you a safe place to talk, as well as the skills to deal with the pressure you face on a daily basis.
I have training in trauma and abuse recovery, anxiety, depression, severe and persistent mental illness, addiction recovery, addressing family issues, stress management, communication issues, relational and attachment issues, establishing wants/needs/boundaries, and healthy emotional processing. No matter what you are struggling with, my goal is always to help empower you with autonomy and meaningful connection to guide you toward your own values and goals.