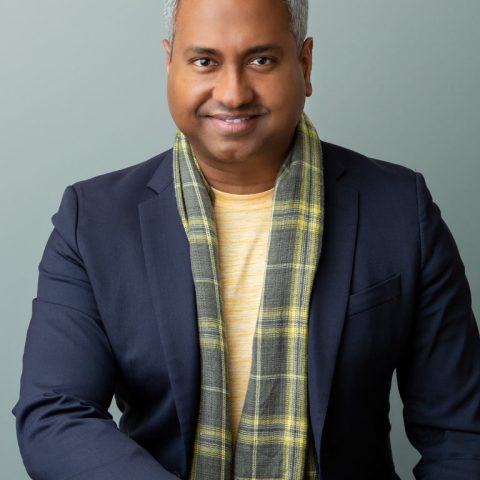 Ranji Varghese, MD
Chief Medical Officer
Dr. Varghese is board certified in Psychiatry and Sleep Medicine. He received his medical training at the Mayo Clinic in Rochester, Minnesota where he served as Chief Resident.
Dr. Varghese has enjoyed the opportunity to provide longitudinal care to those struggling with mental health and sleep problems, understanding that everyone's story is unique and deserves respect. While his expertise in using medications allows him to "dial down" symptoms of disorders, he is committed to understanding the core of human suffering. He believes that psychotherapy in their various iterations has a role in this process. His desire to help people move beyond their psychological defenses to understand their inner reality in a more authentic manner is what led him to explore the powerful potential of psychedelic medicines and integrative psychotherapy as tools for exploring the human condition which can ultimately lead towards healing. Ketamine is one such medicine that can allow the temporary loosening of fixed ways of thinking, allowing the brain's ability to cultivate new ways of relating to oneself. He also firmly believes that the medicine on its own is a catalyst and that preparing the person beforehand, setting a safe space during and facilitating the integration of the medicine experiences with a trusted therapist are crucial steps to a safe experience.
As a researcher, he serves as a co-investigator for the first psychedelic research study in Minnesota. This study uses psilocybin, the active agent in "magic mushrooms". He has a keen interest in studying psychedelics for those struggling with cancer and death related anxiety.
Dr. Varghese has completed ketamine training through the PRATI Institute and MDMA training through the MAPS Organization. Once MDMA, psilocybin and other psychedelics are approved for use by the FDA, he will be honored to offer this to those who need it in a safe and evidenced based manner.
Dr. Varghese has served as Chief Medical Officer for health technology startups that gained approval by the FDA for one of the first digital mental health therapeutics.
As Assistant Professor of Neurology at the University of Minnesota he provides teaching for an accredited Sleep Fellowship program at the Minnesota Regional Sleep Disorders Program at HCMC where he serves as Medical Director. Sharing knowledge to trainees and colleagues provides an environment for synergy in a collaborative environment.