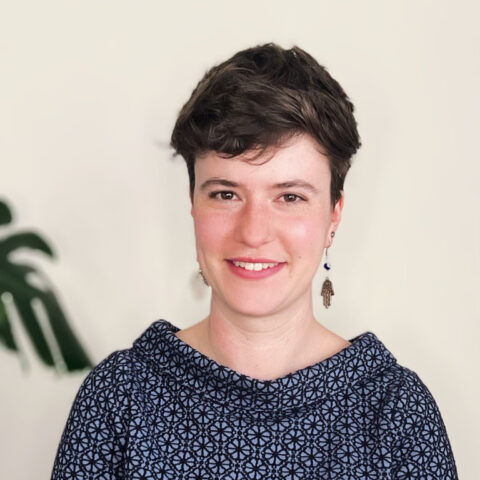 Olivia Beisler, NBC-HWC
Health Coach
Olivia Beisler, NBC-HWC, is a nationally board certified coach. She received her Masters degree in Integrative Health and Well-being Coaching from the University of Minnesota and her certification through the National Board of Health and Wellness Coaching. She received her bachelor's degree from The College of St. Scholastica with majors in Psychology and Music Performance.
After college, Olivia worked for 6 years in inpatient psychiatry at Hennepin Healthcare (HHC) as a mental health worker. It was at HHC that Olivia experienced firsthand the limits and challenges of Western medicine especially in regards to mental healthcare and started researching holistic/integrative healthcare programs, eventually landing on the coaching program at the U of MN.
Through the U of MN's health coaching program, Olivia focused on different areas of integrative and alternative health including mindfulness, nutrition, physical activity, lifestyle medicine, herbalism, managing chronic conditions, shamanic healing, mind-body transformation, and end of life transition/care. Olivia's non-formal (or life experience) education that influences her coaching includes many years of native and vegetable gardening, painting, beekeeping, being an aunt and god-mother, cooking, herbalism, mindfulness/meditation, and yoga.
Olivia is trained in motivational interviewing, non-violent communication, aspects of positive psychology, habit development, and appreciative inquiry. She intentionally fosters a safe space for individuals in the LGBTQIA+ family and endeavors to provide a safe and sacred space that allows clients to explore areas of their life with vulnerability, non-judgement, and open-mindedness.
Olivia personally owns and coaches through Liminal Health and Wellness Coaching, LLC. Her coaching focuses on:
Working one on one or in small groups
Partnering with clients instead of prescribing or educating
Holistic health
Practicing sustainable and accessible self-care
Teaching and curating mindfulness practices
Combining aspects of allopathic and integrative medicine
Personal growth
Creativity and the arts
Supporting vulnerability and honest exploration
Exploring the liminal spaces and intersections of mental, physical, emotional, and spiritual health.
Trauma-informed care and health equity
Discovering personal definitions of health
Supporting clients in making actionable steps towards improved wellbeing